As a sustainability scientist, I know that any successful business must embrace sustainability as both a guiding principle and strategic goal to innovate and gain a competitive advantage. There's simply no alternative to sustainable development today. Its importance goes far beyond the environmental perspective as the need to behave responsibly becomes a crucial aspect of strategy and operations. This applies equally to the superyacht industry; sustainability is key to our success.
Water Revolution Foundation has sustainability at its core. Our mission is simple: we're founded by – and for – the superyacht industry to help accelerate its shift towards a more sustainable future. Yachting relies on the health of oceans, and their conservation is vital for the planet's well-being.
But let's start at the beginning. In my previous role as the first sustainability manager at a superyacht builder, I had the opportunity to set up the first integrated sustainability-management system, specifically developed for the sector. This software tool utilises computational sustainability to measure the impact on carbon dioxide, water use and costs of choices made during the design and build process of a yacht, allowing more informed choices to be made. Although I didn't know it at the time, this was the first step towards the establishment of Water Revolution Foundation.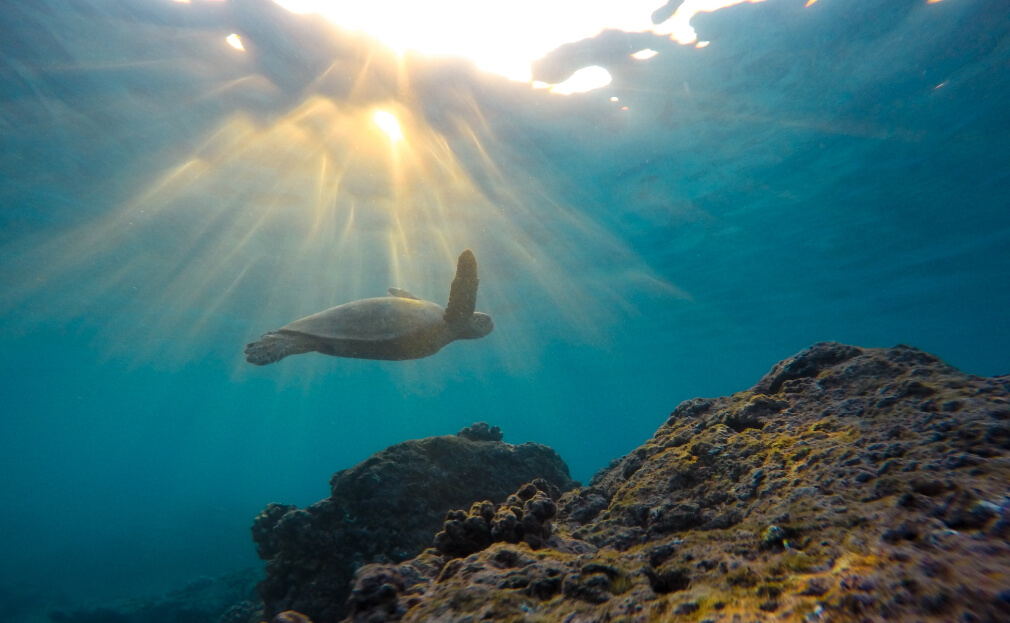 The sustainability-management system was built for the greater good. The aim was to develop a tool that could then be shared with the entire superyacht industry, not just kept as a competitive advantage. After sitting alongside designers, engineers and architects, I realised that we needed to close the gap between how much we know about sustainability and what we do in our daily work to shape a sustainable future. Water Revolution Foundation was established to expand upon this effort, working together with all stakeholders to make large-scale change, and will be the home for those who want to act; companies that recognise that delegating their responsibility through weak and inadequate charity projects is not enough.
This foundation is for those who want to make meaningful change – not greenwash the industry. As an industry, we have extraordinary potential to transform into a hub for innovation. We have the talent, technology and resources required; what we've been lacking is the hub. That's where Water Revolution Foundation steps in. With each new project, designers and shipyards push the perimeter of innovation one notch further, creating new solutions and technical advancements. By working together to share these sustainable solutions, we can accelerate their adoption on a large scale. Looking beyond our own industry, there is a wide range of naval solutions available, from increasing the efficiency of on-board systems to renewable fuel sources and entirely ecological composites. Water Revolution Foundation will offer a database of these solutions, allowing the industry to accelerate the shift towards sustainability.
When I started in the superyacht industry, 'sustainability' was a strange word to use. Even as other industries worked towards aligning their value chains with the UN's Sustainable Development Goals, it remained a foreign concept in the superyacht world. Meanwhile, the concept of responsible entrepreneurship had become a vital business strategy, allowing many other industries to understand the challenges of sustainable development. This led them to increase efficiency and create new, better products by reducing material and energy intensity, decreasing the use of non-renewable resources and toxic substances, and increasing the durability, recyclability and serviceability of their goods.
These industries have successfully influenced their suppliers and customers and spread the concept across the supply chain. They have also developed reporting mechanisms to monitor progress, such as eco-efficiency indicators and benchmarks. Let's learn from these industries that have found both environmental and economic success. Let's secure our sustainable future. We have the skills, we have the technology; all we need is the courage to be ahead of the curve. Let's do it together.
Join the Water Revolution.