Participate In YETI
Lower the environmental impact of your yacht
Together towards sustainability
Non-competitive collaboration is key. Are you in?
YETI 1.0 focuses on the most impactful part of the life cycle – the operational side of superyachts. The first version of the tool calculates the efficiency and the emissions of superyachts, and by being able to calculate this, one can also identify the actual environmental impact. A lot of companies answered our requests for collaboration, but more data is required.
We are keen to connect with captains, engineers, shipyards, naval architects and yacht management companies to improve the tool and make it as accurate as possible.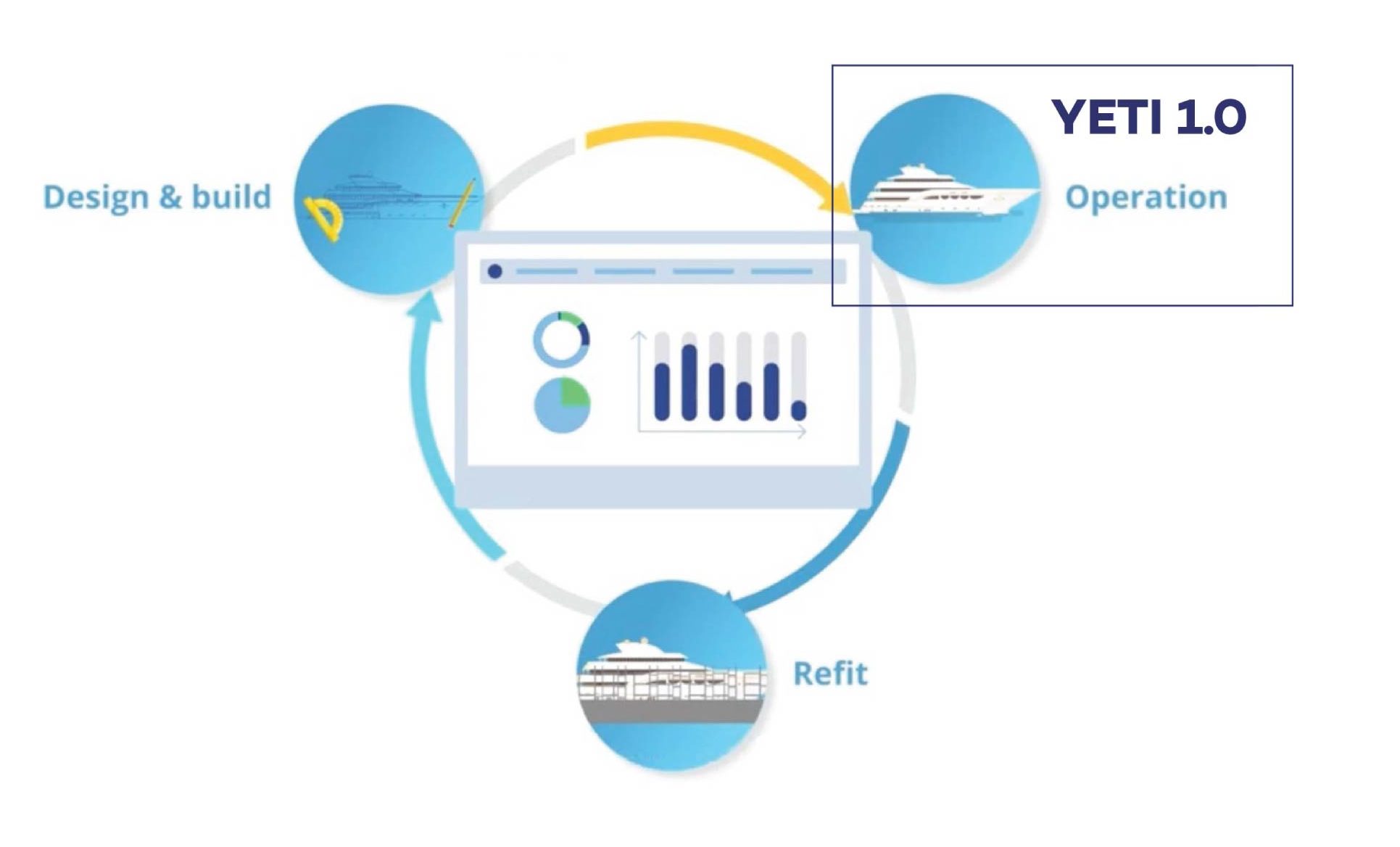 Where to start improving your yacht?
Our YETI 1.0 tool shows where points are lost and/or gained, which provides you concrete information on the status of the yacht in operation and where potential upgrades could be considered.
When you join our fleet review, we in return provide you with a feedback report. This includes your preliminary score, and how this relates to the rest of the assessed fleet. You will be able to track your score on our website through a unique number that only you know.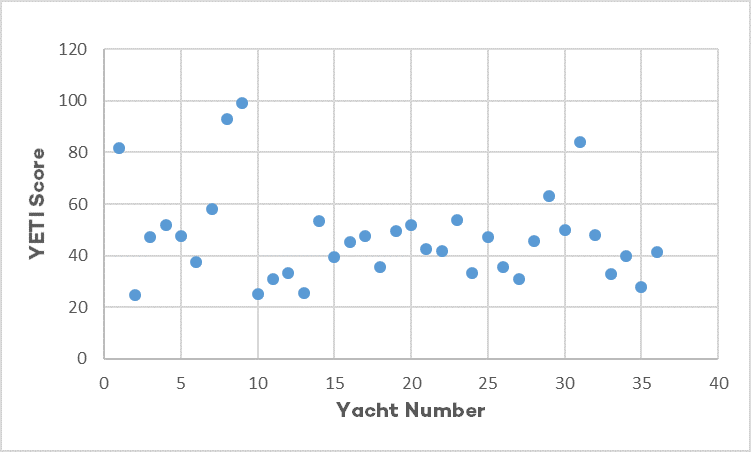 The plot shows the preliminary YETI scores of the assessed fleet for unique Yacht Numbers. The lower the score, the fewer Ecopoints have been collected, and the better optimized the yacht is in its operation. Keep in mind that this plot is no rating and might change as the tool is fine-tuned. As part of our advocated Life Cycle Assessment (LCA). Future versions will systematically include more LCA elements and parameters, as the tool is continuously being developed.
Return the completed input datasheet to us and see where your yacht stands!
Get your YETI score
We very much welcome your participation in this important development. To secure your data, ensure its accuracy and manage mutual expectations, we have developed this simple YETI agreement.