YETI SERVICE
Contribute to the success of YETI & the industry's sustainable future as a whole.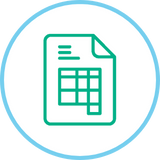 Contact us with your intention to calculate YETI score by signing the agreement & submitting the required input data. To secure your data, ensure its accuracy, and manage mutual expectations, we have developed this YETI agreement for once you have joined our fleet review.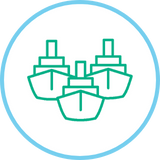 Your score will be calculated & you will receive a general indication of your yacht's standing in our fleet review for free. Please note that the score will be anonymised.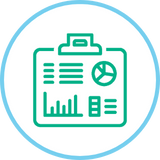 Receive the full range of benefits offered with the YETI service by getting your exact YETI score complete with an extensive feedback report and considerations for improving your yacht's environmental credentials at a cost of €3,000. This contribution covers the intensive labour that goes into producing the tailor-made report, including the visual presentation of your results and advice for future upgrades.
Frequently Asked Questions
How long is the process of getting a YETI score calculated?
The length of time varies depending on the amount of data but takes an average of four months. 
What is the cost for joining the YETI fleet?
Joining the fleet is free of charge, but receiving an exact score and feedback report comes at a cost of
€
3,000 in order to cover the labour that goes into producing the tailor-made report.
How will YETI 1.0 benefit me?
For
shipyards, designers, and engineers
, YETI offers a reliable tool to measure and compare the footprint of existing yachts in order to take the information learned and further optimise vessels on the drawing board. 
For service providers (refit yards, management companies, etc.) YETI can deliver a zero-baseline assessment that can be used to develop yacht service packages, resulting in improved YETI scores and concrete upgrades for clients.
For charter managers, YETI serves as an indicator to provide more transparent decision-making for clients. The same goes for marinas, insurance companies, and financiers, who need a reliable measure when considering which yachts to provide their services to. 
For suppliers, there is opportunity to develop sustainable technology that will be recognized by YETI and used to improve a yacht's score.
YETI recognises and rewards yacht owners for their efforts and investments in environmentally-friendly vessels.
Will my data be kept confidential?
Yes, your data is secured and will remain confidential as outlined in the
YETI agreement
.