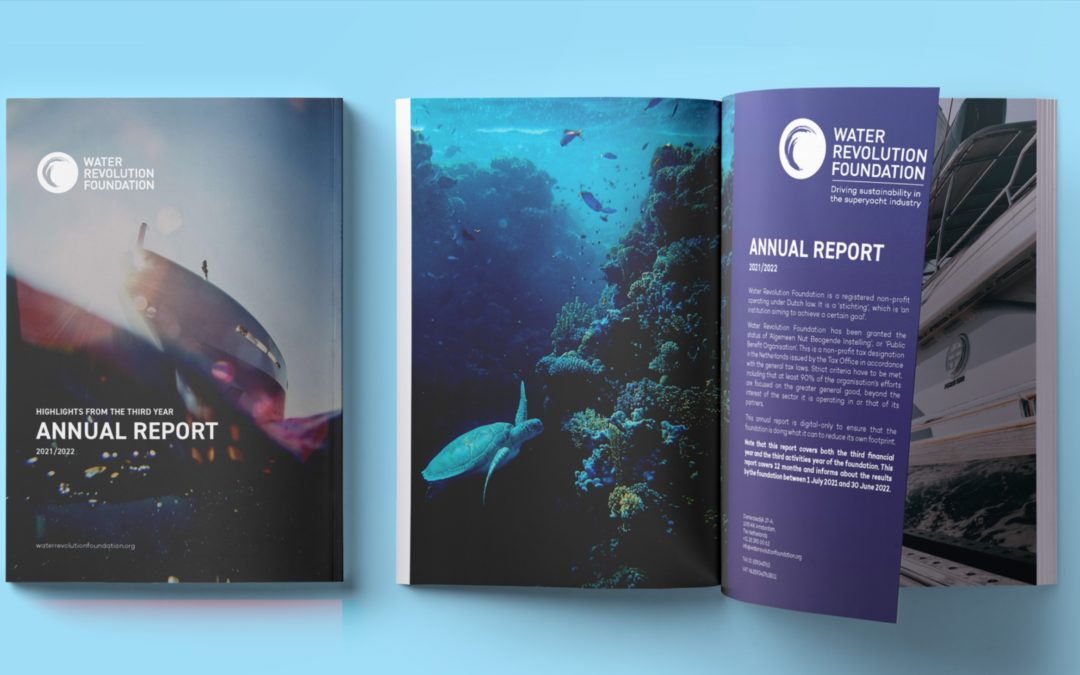 As our journey toward a sustainable future continues with many exciting projects underway, we look back on our achievements thus far with great pride and are thrilled to present the Annual Report for Water Revolution Foundation's third year. The 2021/2022 edition of the Annual Report highlights the foundation's financial status and developments made in our third year, including products verified in our Database of Sustainable Solutions, an interview with our Sustainable Design Specialist Hanna Dąbrowska regarding version 1.0 of YETI, and the yachting community's efforts to give back to our oceans through the IMMAs programme.
Activities for the coming year
Having already concluded our first three-year period and begun progress on achieving the concrete objectives laid out in our new three-year plan, we will spend the coming year further developing our tools, offering a range of educational programmes, and expanding on our ocean conservation efforts.