Support IMMAs
Help restore the health of the ocean through the creation of Important Marine Mammal Areas.
Transformative action is needed
The oceans we treasure are in danger. Climate change, along with overfishing and pollution are taking a toll and if we want to continue enjoying them, we need to protect the oceans and their inhabitants. Not only do the oceans play a starring role in the enjoyment of superyachting, but they're crucial allies in the fight against climate change. They're carbon sinks, absorbing a staggering one quarter of all CO2 created. Transformative action means simultaneously reducing our environmental impact while increasing nature's capacity to withstand negative impacts.
Small but mighty
Key to this are phytoplankton. Microscopic plant-like organisms with a colossal impact, they create as much oxygen and absorb as much CO2 as all forests and grasslands combined. In order to maximise the carbon-offsetting potential of the ocean, we need to protect phytoplankton. But how do you protect something so small?
As odd as it may seem, to protect the ocean's smallest inhabitants, we must focus our efforts on saving the largest – the whales. Whales mix the waters, as well as fertilising them, which creates healthy habitats for phytoplankton. This results in increased numbers of phytoplankton absorbing increased amounts of carbon – a nature-based solution for a healthier planet. It's no wonder that the value of an individual whale has been estimated at $2 million USD.
So, if we are to save the ocean, we need first to protect the whales, and to do this we need to start by preserving their habitats. Enter the Important Marine Mammal Areas programme, our first endorsed ocean conservation project.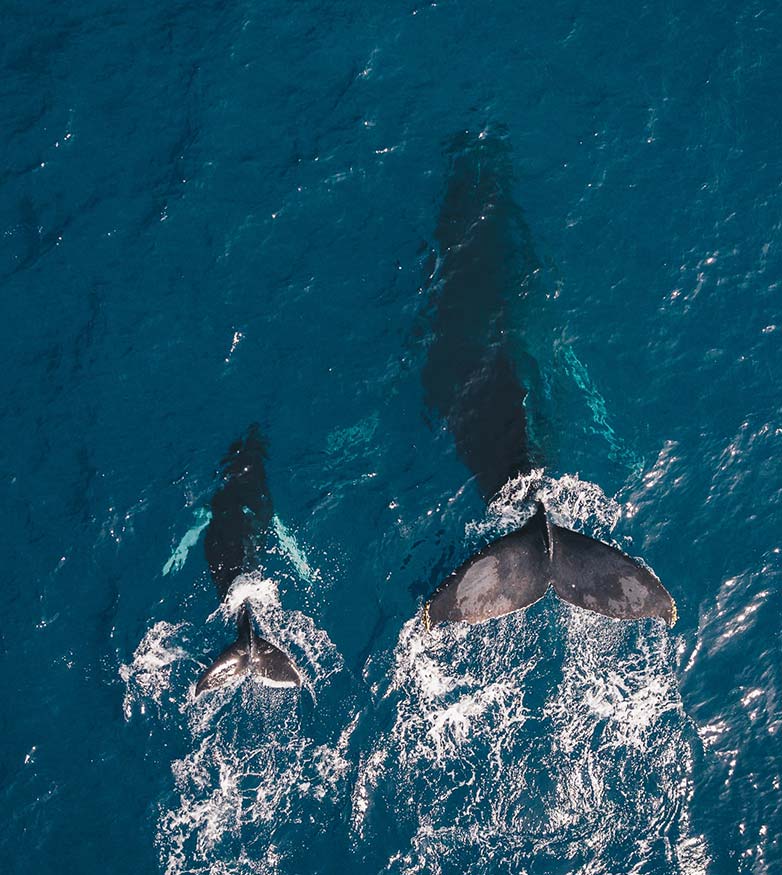 Crowdfunding: What is the ocean worth to you?

We've raised €262,453.37 towards our goal of €550,000 for the IMMA programme.

Why should you contribute?
Besides wanting a thriving ocean and healthy planet, there are many ways to quantify your support of the IMMA programme.
If you're an owner of a superyacht...
Consider contributing because yachting is your passion, and you understand that we need to take action now if we are to protect what we love for generations to come. Ask yourself, what is the ocean worth you?
If you're chartering a superyacht...
You clearly love spending your leisure time at sea and it is important that we don't take this natural treasure for granted. Consider contributing a percentage of your charter fee to the IMMA programme to help restore the oceans for generations to come.
If you're a company operating in the superyacht industry…
As an organisation that relies on what the ocean offers, take a moment to consider what the ocean is worth to you. We, as an industry, are part of the economy that thrives off the ocean and need to take transformative actions to align our business with nature. Investing in ocean conservation is a systemic, transformative action with a return on investment. And the IMMA programme is among the most effective programmes the yachting community can support.
If you're a superyacht industry professional…
As a professional whose career is strongly tied to the health of the ocean, take a moment to consider what the ocean is worth to you. If you're considering contributing to compensate for the number of flights you annually take, we recommend you direct your support towards the IMMA programme as it is among the most effective programmes the yachting community can support.
Support the IMMA programme
Protect the world's precious oceans. For donations over €1000, please use the form at the bottom of this page.
Important Marine Mammal Areas
This programme aims to support the restoration of the balance of life in the ocean through the identification of Important Marine Mammal Areas (IMMAs). These areas will help whales thrive and, in doing so, fight climate change. In fact, they go beyond only whales and take into account all 130 marine mammal species, including dolphins, porpoises, manatees, dugong, seals, sea lions, sea otters and polar bears. It also results in concrete information for sustainable ocean use, allowing for more informed shipping operations and other maritime activities.
What is the IMMA programme?
IMMA is an existing programme of the IUCN (International Union for Conservation of Nature) Task Force on Marine Mammal Protected Areas. The premise of the programme is simple: the ocean is vast, and our resources are limited. When seeking to protect the ocean, we need to know where to start. That's where IMMAs come in.
IMMAs are selected areas of the ocean that are important to marine mammals and show potential to be managed for conservation. By highlighting the places that most matter to marine mammals, the IMMA programme addresses the challenge of where to direct conservation resources. Through their identification, IMMAs can be prioritised for protection measures by governments, intergovernmental organisations, conservation groups, marine stakeholders, and the general public.
Just like Water Revolution Foundation provides the scientific tools for the superyacht industry to reduce its impact, the IMMA programme provides the information needed to make informed decisions that ensure sustainable ocean use.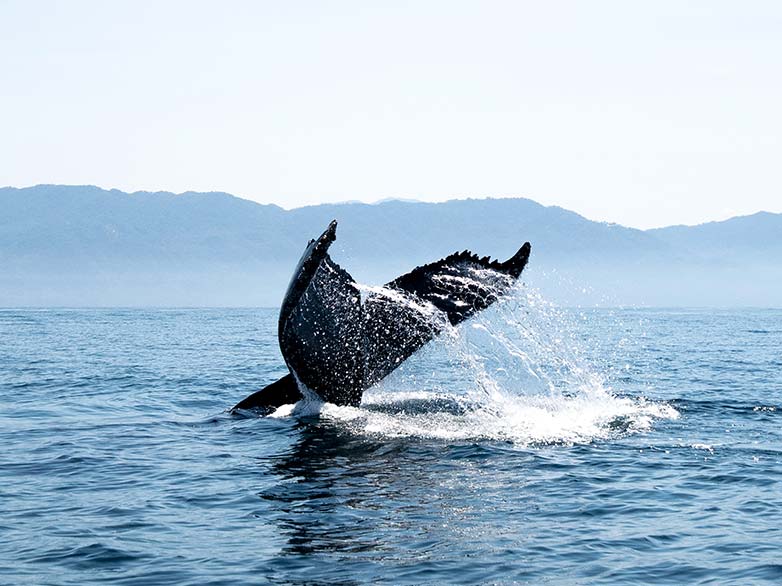 The importance of marine mammals
You might be wondering about the role marine mammals play in combating climate change. Narrated by Sir David Attenborough, this video by WWF International explains the important link between whales, phytoplankton and CO2. The video also discusses why protecting areas of the high sea, a potential outcome of the IMMA programme, would help fight climate change.
How does the IMMA programme work?
IMMAs are identified on the basis of four main scientific criteria:
species or population vulnerability,
distribution and abundance,
key life cycle activities,
special attributes.
Crucially, the decision process is entirely biocentric, independent of any political and socioeconomic pressure or concern.
Once an area has been identified as an IMMA, it is included in a dedicated e-Atlas and searchable database, offering actionable knowledge for governments and other regulatory bodies to implement marine conservation measures at national, regional and global levels. Following their identification, IMMAs may result in the creation of marine protected areas, mitigation measures through marine spatial planning or other zoning measures, opportunities for raising public awareness, or ways to protect special places. It also provides concrete guidelines for vessels on how to behave when sailing through IMMAs.
The first IMMAs started to be placed on the global map in 2016, with more being added every year. Already, IMMAs have significantly influenced international policy and marine conservation and management practice.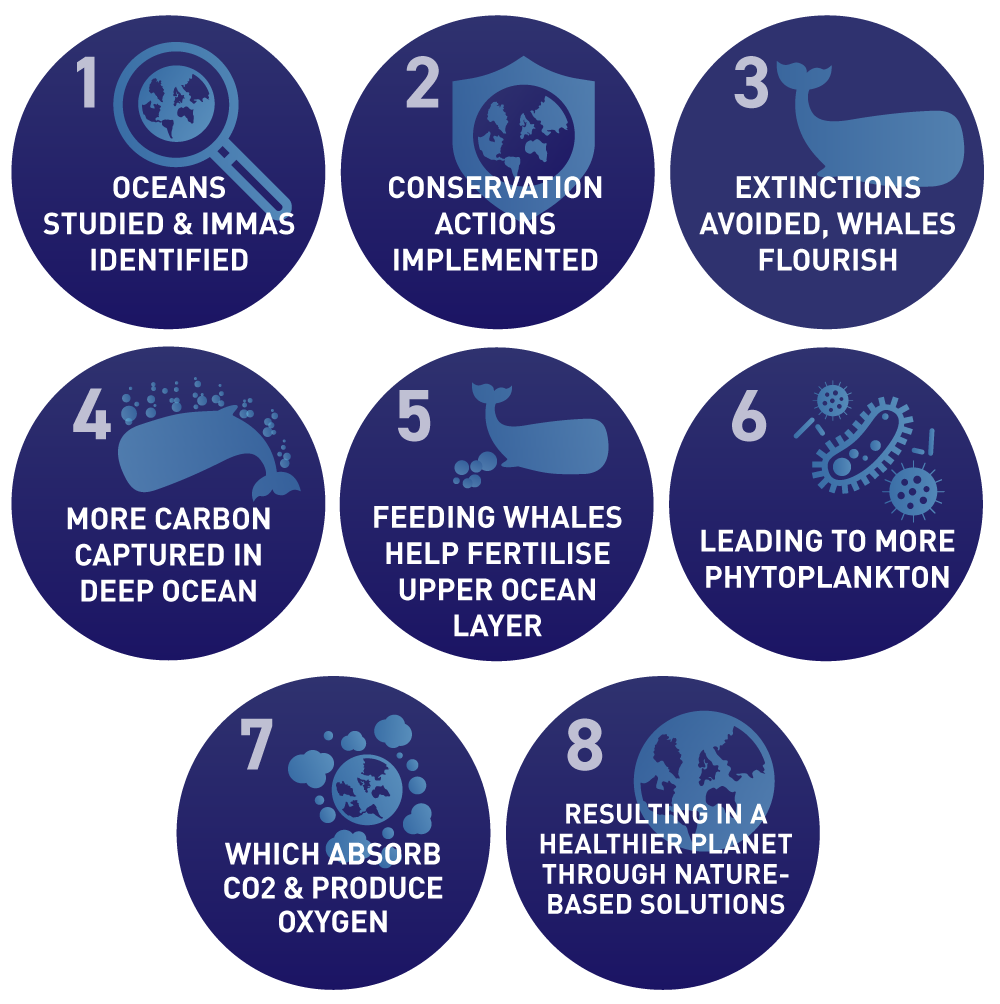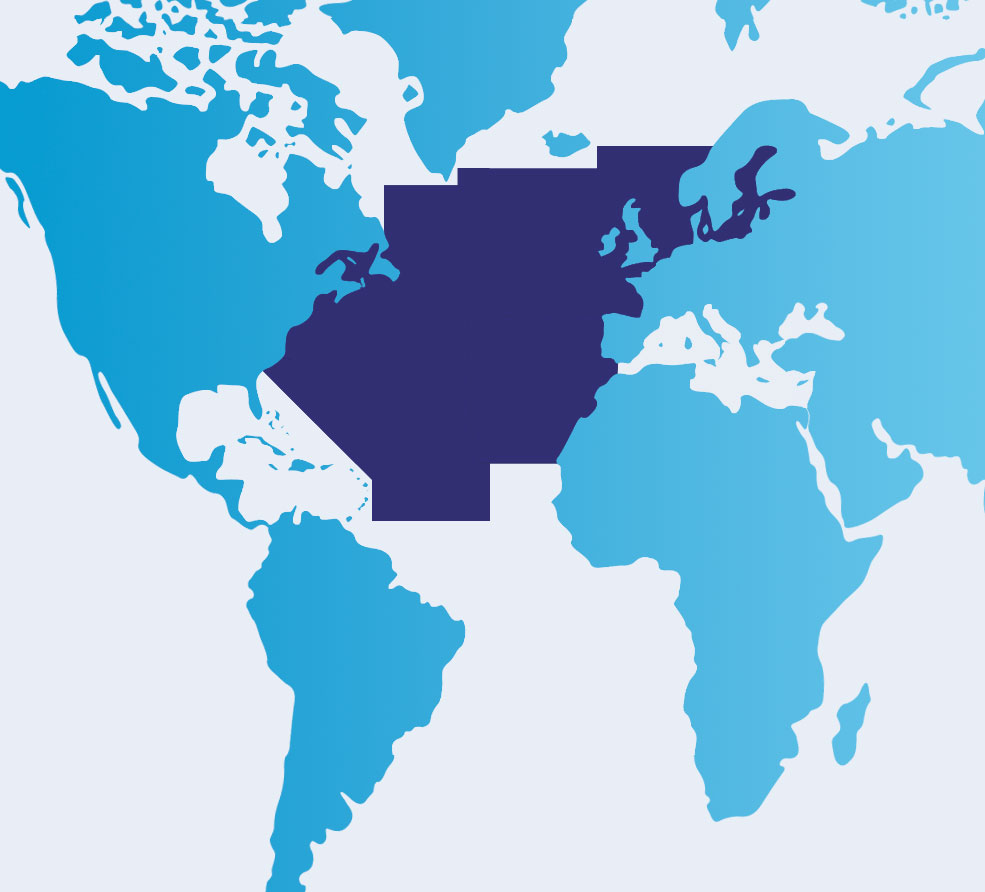 Prioritising the North Atlantic Ocean
With 173 IMMAs already established across the Southern Hemisphere, the scientists behind the IMMA programme are now looking to the Northern Hemisphere. In total, there are nine regions of the ocean still to be mapped.
We are raising funds for the North Atlantic (shown in dark blue on the map), a heavily-trafficked region of the ocean. For superyachts, this is a popular route when crossing between the Mediterranean and Caribbean. Identifying IMMAs in this region will cost €550,000 with the money directly funding the scientists whose work will make the identification of the IMMAs possible.
Once identified, these IMMAs will be ripe for species conservation and effective marine management, under the spotlight of an informed public, leading to more sustainable ocean use in this ungoverned area of the high seas. After the North Atlantic is fully funded, we'll look towards supporting the scientific work in the remaining eight regions.
Why did we choose the IMMA programme?
We considered the transformative capacity of the project on a large scale, its multiplier effect and its large-scale impacts based on scientific indicators. We also looked at the support the project already had from government agencies, international agreements, NGOs, and leading scientists. The IMMA programme ticked all the boxes for a transformative programme:
It is of the highest scientific level.
It meets the most stringent transparency and governance requirements.
It works with the most renowned ocean scientists and marine biologists – both non-political and independent.
It is endorsed by leading scientific and conservation institutions.
It has the highest visibility amongst scientists, governments, NGOs, industries and media.
It includes possibilities for 'citizen science', where interested people can participate in research and conservation actions.
It focuses on the recovery of the ocean ecosystem by tackling the problem at its source – with accelerating effects too.
It can feed into superyacht-specific operational programmes.
It is preparation for a future that better protects the ocean's ability to remove carbon from the atmosphere.
In short, it's the role model ocean conservation programme with a multiplier effect to boot.
In addition, the IMMA approach is based solely on the best-available science, with no influence from politics or other stakeholders. This scientific legitimacy is part of the reason why the programme has such widespread support from both the ocean conservation community and regulatory bodies. It was also made the highest priority of a special Task Force of the IUCN. With that in mind, it was clear that supporting the creation of further IMMAs was a project that was worthy of the superyacht community's support.
Why is reinvesting in ocean conservation important?
Reinvesting in ocean conservation is a systemic, transformative action with a return on investment. We're not only considering the ecological impact of pollution, but we're also taking into consideration the capacity of nature to recover from this impact. In that sense, we are directly investing in the health of nature. We're skipping the outdated model of an economic marketplace that trades in carbon credits where there is no incentive to transform.
We're also going beyond simply compensating negative impacts. Offsetting is not our objective; sustainable ocean use and a sense of stewardship over our seas are what we're after. This is, after all, good yachtsmanship.
Directly investing in ocean conservation through the most effective projects provides a multiplier effect, meaning that beyond the direct effects, each investment comes with intangible returns such as increased awareness and consciousness, more sustainable use of the oceans and greater development and embracement of nature-based solutions. And the IMMA programme is among the most effective programmes you can support.
Where will your money go?
Rest assured that 100% of funds donated through Water Revolution Foundation will go towards the IMMA programme with Water Revolution covering overhead and operational costs out of its own budget, with the exception of transaction fees charged by GoFundMe.
We are currently raising funds for the North Atlantic, a region that will cost €550,000 to study in its entirety with the money directly funding the leading scientists whose work will make the creation of the IMMAs possible. Once fully funded, we'll look towards supporting the scientific work in the remaining eight regions.
How will you be kept updated?
We'll share transparent updates about the crowdfunding campaign and the IMMA programme's progress when available, including what is shared in scientific publications and at conferences. You can view reports from the IMMA programme on completed regions here.
How do IMMAs differ from Marine Protected Areas?
IMMAs provide crucial information on where marine protections would be best served by identifying areas of importance. This information is of immense value when determining where Marine Protected Areas should be located. In short, the identification of IMMAs helps catalyse faster deployment of MPAs as well as assisting with zoning, marine spatial planning, ecological network building.
Another key differentiator is that Marine Protected Areas are a governmental decision. In contrast, IMMAs are an advisory, expert-based classification with no political or governmental affiliation. This means that they are indisputably and transparently based on the best available science – one of the reasons why they have such wide support and legitimacy.
Another way of looking at is that IMMAs focus on the phase of knowledge whereas Marine Protected Areas work in the next phase of action.
Where are the existing IMMAs located?
Since 2016, the IUCN Marine Mammal Protected Areas Task Force has been working to identify IMMAs across the global ocean and inland waters, through a biocentric expert process that is independent of any political and socio-economic pressure or concern. There are currently 159 IMMAs identified that cover most of the Southern Hemisphere and a small portion of the Northern Hemisphere. These are located in the following seas:
Mediterranean Sea
Pacific Islands Region
North East Indian Ocean and South-East Asian Seas
Western Indian Ocean and Arabian Seas
Extended Southern Ocean
Australia-New Zealand and South-East Indian Ocean
View all identified IMMAs here.
What's next for the IMMA programme?
The next steps for the IMMA programme are:
IMMAs identified across the entire planet
Work to facilitate the implementation of conservation and management actions in existing IMMAs
A GPS software tool for captains and other maritime navigators to ensure awareness of the locations of IMMAs and their importance, promoting more conscious and sustainable ocean use.
How are IMMAs being used?
IMMAs have been used by governments and a variety of marine stakeholders around the world to inform conservation programmes and strategies, resulting in more sustainable ocean use. Examples include shaping and leading to protected areas in Vietnam and Bangladesh, and relinquishing oil and gas development in key dugong habitat in Mozambique.
In addition, information from the IMMA programme can be used to adjust sailing routes and behaviour at sea. Notably, IMMAs are being used by the International Whaling Commission to address the threat to whales derived by ship strikes, and by the U.S. Navy as Offshore Biologically Important Areas relevant to the mitigation of disturbance and mortality from sonar testing.
How do IMMAs fit in with the survey, document, protect (SDP) model?
The SDP model is often referred to in conservation work. The IMMA programme is active in the 'document' phase, distilling and analysing the data routinely collected by scientists in the 'survey' phase so that success can be achieved in the 'protect' phase.
Along with financial contributions, how else can I get involved?
Please get in touch if you would like to offer your support in other ways, including but not limited to, software development, communication support and other forms of in-kind support.
We also encourage yacht crew to get involved in ocean conservation through citizen science; there is a lot that crew can contribute to research projects.
If you would like to support the IMMA programme through a different payment method, including invoicing, please send us a message using the form below.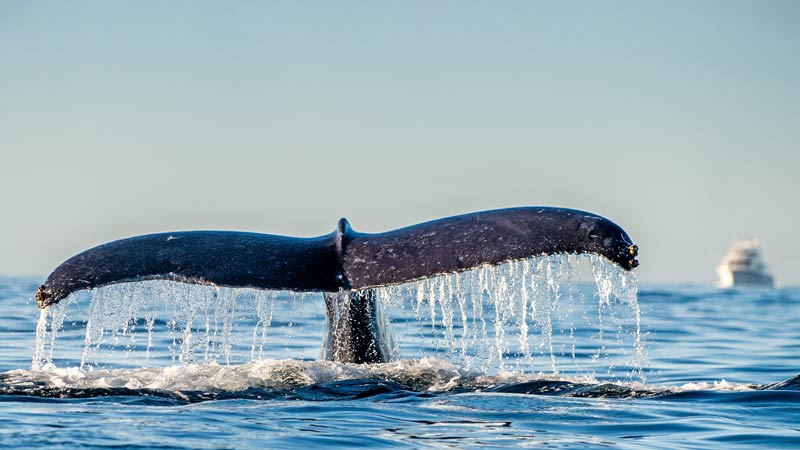 Supporters
The following supporters understand that we all directly depend on the health of the ocean and re-invest into its regeneration for a sustainable future.
Peter Lürssen Family Foundation – €136,074
BNP Paribas – €37,058.32
Sanlorenzo – €26,578.00
Feadship – €13,834.00
Lürssen Yachts – €10,989.00
Heesen Yachts – €7,835.00
Oceanco – €4,978.00
Baglietto – €3,400.00
Abeking & Rasmussen – €3,000.00
Martin Butler's Cycle Challenge – €2,442.43
Gulf Craft – €2,196.00
Horizon Yachts – €2,150.00
SOS Yachting – €2,000.00
MYBA The Worldwide Yachting Association – €1,970.75
Turquoise Yachts – €1,700,00
RAI & The Superyacht Group – €1,000.00
Sun King Diamonds ltd – €1,000.00
Tankoa Yachts – €999.00
Vitters – €600.00
Royal Huisman – €499.00
Southern Wind – €317.00
Gruppo Permare – €250.00
Lorrendraaier – €250.00
Studio Delta b.v. – €250.00
Beekmans VRS – €193.95
Giles Cope – €193.95
Christine Philpotts – €145.40
Peter Franklin – €116.27
Bob Wagenmakers – €96.25
Coralyn Tracy – €96.25
Family van Tol – €96.25
Ken Hickling – €96.25
Silvia Nordio – €96.25
Emma Baggett – €48.30