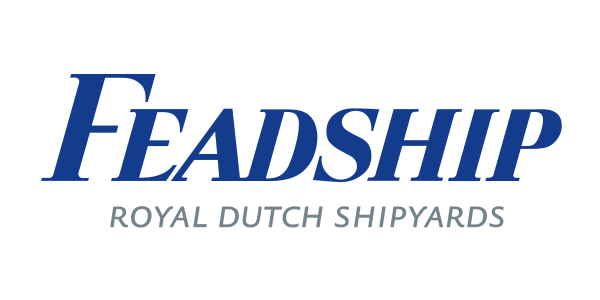 Feadship fundamentally believes that the future has to be different. Traditional luxury standards such as quality, craftsmanship and rarity with a price premium, while important, are just part of the package.
Now, clients want to see corporate social responsibility and sustainability as part of a shipyard's overall brand. Feadship, alongside developing shipbuilding technology, has spent considerable sums on their own facilities so that the environmental footprint of both yacht and shipyard are considered as one. There is a fine line as to whether a shipyard should develop future technology or a client should challenge them to do so. Feadship has made a commitment that the industry needs to match: to deliver emission-free yachts by 2025 and an emission-free construction process by 2030.
Part of this is building yachts capable of using alternative fuels – even a combination of fuels. Hydrogen and diesel is a possibility. Tier III regulations have made the industry progress with cleaner fuels, including bio-diesel that is not even a fossil fuel. Availability is one issue to be overcome, but as strategic industry we can drive this development. SCR is an acronym for technology that almost reduces NOx exhaust toxins to zero. The only issue has been the need for a large tank to hold the neutralising liquid. Feadship has developed Oxywash© to solve all of these problems.
Clients, designers and shipyards have to work together to refocus the concept of the private yacht. For example, to integrate electric, hydrogen, synthetic, solar and wind. Enlightened clients drive progress.
Why Feadship supports Water Revolution
"Sustainability is a focal point within Feadship, integrated within the yards, the design process, the final product and our own behaviour. We feel responsible for keeping the oceans clean as experience of sailing on a superyacht goes hand in hand with preserving nature and water quality. Sustainability extends far beyond our own organisation. Feadship is one of the founders of Water Revolution Foundation, a frontrunner in encouraging all parties involved in the construction and use of large yachts to take responsibility for their impact on the environment. This collective aims to develop a global superyacht agenda for sustainability that shares best practices from the industry and stays ahead of legislation by combining innovative strength and coordinating collective efforts."
— Jan Bart Verkuyl, CEO Feadship Royal Van Lent