VERIFIED SOLUTION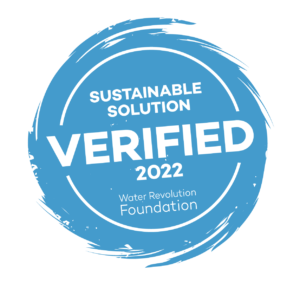 At Van Oossanen Naval Architects, we specialise in designing high-performance boats, ships and yachts, as well as many other advanced, special‑purpose marine vessels.
Decades of expertise and experience in naval architecture, hydrodynamics and design management allow us to help shipyards and owners build or retrofit vessels to improve every aspect of their performance, efficiency, seakeeping and, above all, sustainability.
At heart, we're engineers, which means we're driven by an insatiable curiosity – continually researching, developing, experimenting. In fact, we spend over 20% of our time and resources on in-house research & development projects.
And we take the best ideas and transform them into award-winning products and applications. For example, our world-renowned and patented Fast Displacement Hull Form (FDHF), which improves efficiency and comfort across a vessel's entire speed range. Or our Fast Displacement XL® hull design, which solves the puzzle of efficiency, comfort and space (on deck and below deck) for a given tonnage.
Virtually every aspect of our design and engineering work aims to make our clients' vessels more sustainable or to reduce their environmental impact, whether it be reduced noise levels, suppressed wake formation, increased fuel efficiency, lighter-weight construction or reduced material usage.
We've always believed it's been our social responsibility to do business this way. But now it's time to do even more and to show this to the rest of our industry and the world at large. This is why we're aiming to achieve B Corporation status and affiliating with organisations such as the Water Revolution Foundation.
Hull Vane

Research on hydrodynamic applications is conducted as well together with Hull Vane BV, who currently designs and builds four devices to improve a vessel's performance and seakeeping. Four essentially submerged wings that are each adapted to a vessel's size and speed-to-length ratio.
One result of this collaboration is the Hull Vane®, a patented partial hydrofoil designed to reduce a displacement or semi-displacement vessel's resistance. Combining computational fluid dynamics (CFD) and expertise in hydrodynamics, the Hull Vane® is customised and optimised for each individual vessel.
Why Van Oossanen Naval Architects supports Water Revolution
"Van Oossanen Naval Architects strives for a more sustainable future. To achieve this, we look to minimise any negative impact on the environment with our design work and engineering, as well as how we operate as a company.⁠
⁠
We've always believed it's been our social responsibility to do business this way. But now it's time to do even more and to show this to the rest of our industry and the world at large. This is why we're affiliating with organisations such as Water Revolution Foundation."⁠
— Perry van Oossanen, CEO