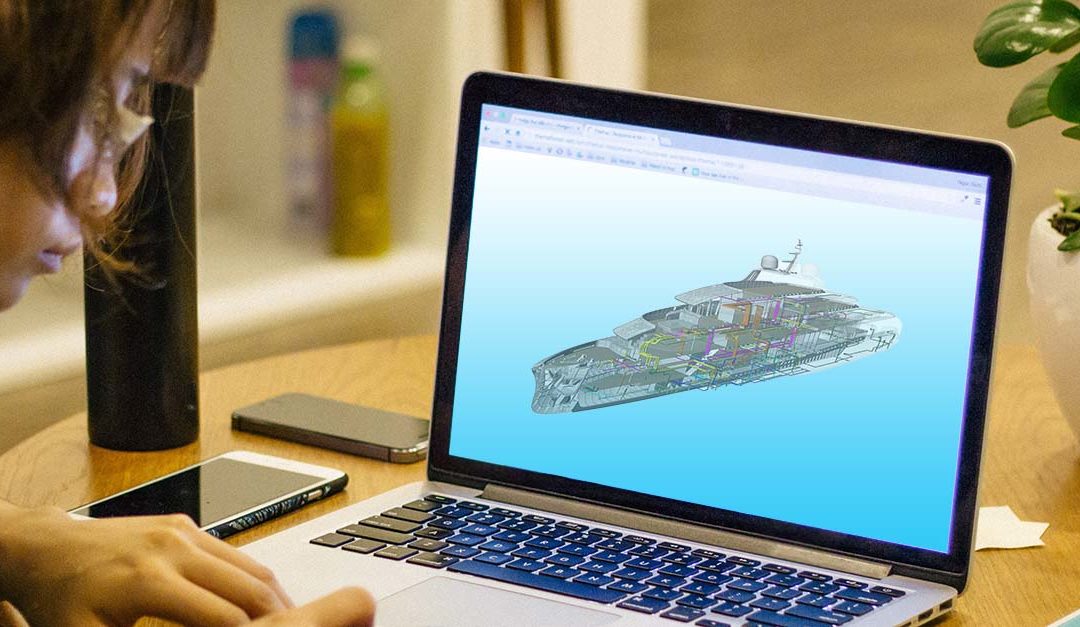 Want to make a difference and real positive impact? We are looking for a driven professional with 5 to 10 years relevant experience to join our international team on a strong mission in a unique industry.
About the organization:
Water Revolution Foundation is a non-profit organisation, initiated by a group of superyacht industry leaders who share the belief that we must change course in order to better look after our planet and also make yachting part of a sustainable future. Through collaboration with industry, environmental experts and scientists we drive and accelerate sustainability in the yachting sector, e.g. with our Yacht Assessment Tool (YAT), Database of Sustainable Solutions and Yacht Environmental Transparency Index (YETI). By implementing and advocating the Life Cycle Assessment approach, we focus on the real impacts and their sources in order to drive transformative change. Together with our educational programme and ocean conservation activities, we facilitate yachting to utilise its strategic position by taking the lead in reducing its environmental impact and looking after the health of our beloved oceans.
About the role:
This role offers a unique chance to drive the change that the sector needs to be future proof. You'll be able to utilise your experience and network, and will work with the right experts and committed partners to collectively improve the yachting sector's environmental credentials.
Your experience in yacht construction, operation and refit, together with the environmental expertise we have inhouse, will enable us to take a scientific but hands-on approach for helping the sector reduce its environmental impacts. You will be a spider in the web, being in close contact with our partners and project participants to make the progress we need.
The energy consumption of yachts will be your primary focus initially: main engines, (re)generators and shore power connections as sources, (alternative) fuels and batteries as energy carriers and, of course, the energy consumers installed on board. You will also dive into the full lifecycle approach, considering factors including upstream impacts of materials used, production processes of components and component end-of-life.
Data gathering, handling and analysis is key for further developing our tools, as well as presenting these results through effective communication. 
Your main tasks include:
Project lead for the Yacht Environmental Transparency Index (YETI)
You will be leading this groundbreaking and highly anticipated project, which is a rating system for large yachts. YETI 1.0 is currently being developed through a joint industry project with 11 leading shipyards, 4 naval architecture firms and research institutes Delft University of Technology, MARIN and TNO.
Completing the current beta calculator is the main target, and you will approach shipyards, management companies and captains for the data that will be needed for assessing their yacht(s) as part of a large fleet review. You will be responsible to deliver a 1.0 version as inclusive and robust as possible through that data gathering and analysis, to become the leading reference for assessing yachts' environmental credentials.
You will organise virtual workshops and provide feedback reports with individual yacht scores giving insight into the environmental performance of the yachts, while adding these outcomes to the large fleet review dataset for testing and fine-tuning the calculator.
You will master the calculator, currently programmed in Excel, and make the tool user-friendly and publicly available. This includes user information such as its handbook.
Other tasks include:
You will help your colleagues with case studies and own research projects based on your know-how with the build, operations and refit of yachts for the development of our other tools, e.g. Yacht Assessment Tool (YAT) and the Database of Sustainable Solutions.
You will contribute to the development of sector-specific programmes, primarily for yacht design, construction and refit, implementing the previously mentioned tools.
ISO standards can be developed to further professionalise the global yachting sector through the specific working group for sustainability standards. You will support these developments by contributing your ideas and know-how.
About you, our ideal candidate:
You have an academic degree in naval architecture / marine engineering
You have five to 10 years experience working in the shipping sector (yachting sector experience preferred)
You are aware of international regulatory developments and have an understanding of Class and Flag State requirements
You have experience in certification/compliance processes of both systems and products
You have focus on onboard power systems and energy
You are highly analytic and able to work with and see through large datasets
You're a strong communicator and can present complex matters in a clear and understandable way
You have excellent written and spoken English communication skills as it is the main language in our work. Proficiency or fluency in Dutch or Italian an advantage
You are an MS Excel master, and have experience in Python and MATLAB
You are well-organised and have a professional and flexible attitude
You're a self-starter and a team player, with a can-do mentality
Our team
You will be part of a small, international, agile team, where each professional is specialised in their own fields, ranging from environmental sustainability to material engineering and communication. There is constant interaction and cooperation, with each team member's skills complimenting those of the others. Working at our foundation guarantees you to excel, have a steep learning curve and work together with leading companies and their experts on game-changing topics. You'll drive the change!
Conditions
We are an equal opportunity employer, offering both a competitive salary corresponding with experience and a challenging, educational and inspirational working place. You will perform your work mainly from our beautiful head office in Amsterdam, with flexibility to work at distance.
Your application
To apply for this unique opportunity, please send your CV with an introductory letter covering your motivation before 18 February to Robert van Tol at info@waterrevolutionfoundation.org.